There is a really great promo that rears up on the Internet from time to time at
Perfect Pattern Parcel
It's a package of patterns that you buy
en masse
at your self-determined price.
Recently, Parcel #6 was available and I splurged:
Mostly it was the first 3 I wanted, but now I regret not paying a little more to unlock the bonus pattern.
The Bronte Top and Hudson Pant became a wonderful pair of matchy match PJs - I don't think I want to share a body shot photo..... The fabric is an adorable silky knit (to which velcro on baby bibs absolutely ADHERES...)
I do want to make more of both that I might wear for public consumption - I need to do a FBA on the Bronte Top - I made the size that matched my measurements, but I am not fully thrilled with the fit, I think I will go down 1 size and then do a FBA.
The Hudson Pant is comfy and fits exactly as all the images on Google portray - I find them a manish, low rise, and sloppy - BUT COMFORTABLE!
Now I am making a bunch of The Julia Cardigan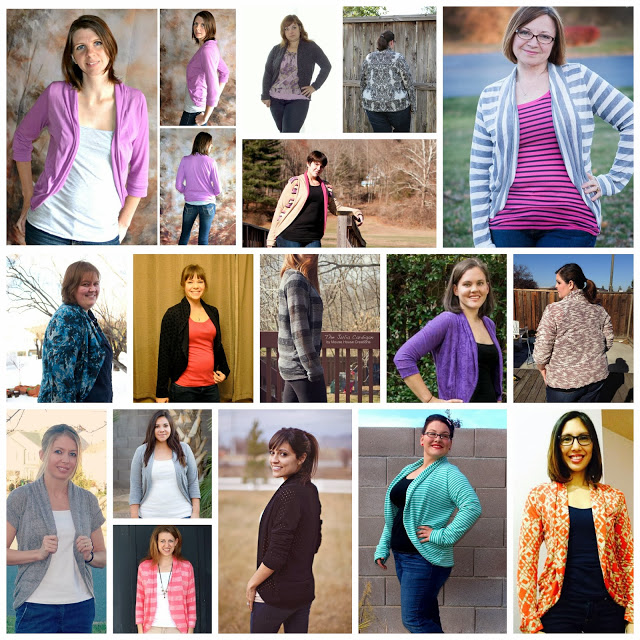 It suits a lot of testers, so I am giving it to people for Christmas (shhhh!) I had some great vintage fabric that made a wonderful bohemian in the capped sleeve version, and another in two fabrics in 3/4 length, I have 3 more cut out that I am whipping together this weekend. I'll post photos of the finished objets once they gifts have been unwrapped.