For Myself:
View A of
Simplicity 1620
is traced, adjusted and ready for a wearable muslin.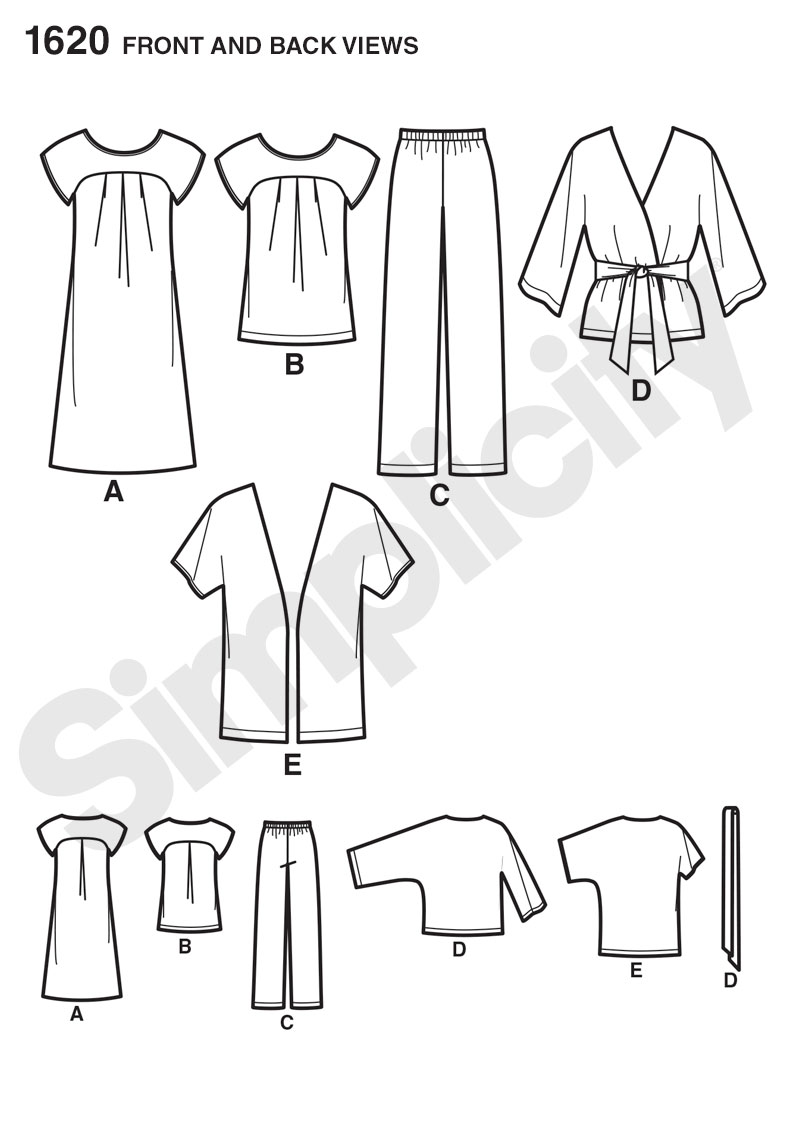 I am going straight to a wearable muslin because of what I read in the reviews on
PatternReview.com
- I just adjusted for my hip measurement.
A blue Georgette will be combined with A brown Batik for a Top B, I think.
The rest of the batik will be a pair of shorts, I think.
And the
red Hunting plaid border print will be a tunic length of Dress A, to be worn with a belt.
Also - I need to whip up BurdaStyle Scene Queen Shirt 130A-112014-US for the Burda Challenge.
For DS the Elder: A red thermal
Finlayson
and several pair of pajama pants. He has also agreed to some shorts with pockets (cargo shorts I believe he means) - I will be using the
Jedediah Pants
pattern, I think - he's a 28, but I'll bet he would like them baggy.
For DS the Younger: I want to try an oliver + s pattern: Tea Party Sundress Romper - at the bottom of the picture (View D) I have some cute light weight denim and some red piping. It will be the only darling thing anyone will let me make for him for a while....
For A: likely several oliver + s Family Reunion Dresses - I am going to teach a class, and I want to practice it over and over. I have also offered to make a Anna Dress and I am secretly also making a Cinderella Dress using McCalls' Frozen Costume pattern - watch for a blog posting on that one.
For DH: A request has been issued (from He who never requests) - and his request shall result in a lightweight knit front zip hoodie - using the Burda Young pattern 7734